If you wish to add insurance after completing your booking, you can easily do so by logging in to your TourRadar account, locating your booking, and clicking on the 'Get Travel Insurance' button located on the right-hand side.

This will enable you to receive a quote should you be eligible, and upon reviewing and accepting the policy wording, you will be able to add insurance to your booking up to one day prior to your adventure departure.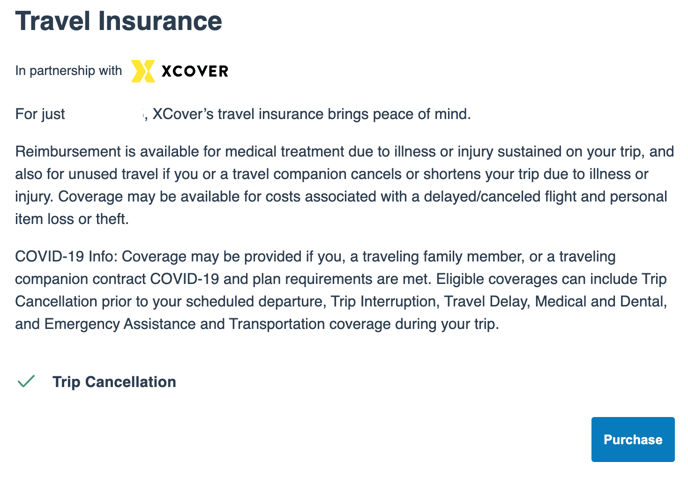 Please note that post-booking, cancellation insurance is not available; only premium protection is offered.
For customers from Canada, post-booking insurance is not available.

We strongly emphasize the importance of passengers thoroughly reading the policy wording provided by XCover. This ensures a clear understanding of the coverage and terms offered, allowing you to make well-informed decisions regarding your travel protection.

For passengers residing in regions not yet covered by XCover, we recommend conducting independent research to identify suitable travel insurance options that align with your specific needs.

If you want to know whether XCover offers travel insurance in your region, please read here: How do I know if I am eligible for travel insurance offered by XCover?