If you're located in a region that can be insured by our insurance partner Cover Genius, you'll be able to obtain a quote and add on insurance from your Booking Conversation Page up to 1-day before your tour departs! Simply click "Get Travel Insurance" from the options on the right-hand side:

This will generate a quote for you and you'll be able to click on "Plan Terms" button to see the full policy details. Note that the quote is for your whole booking, not per person.
If you're happy with the quote and policy coverage, simply click "Purchase Insurance" to add this to your booking!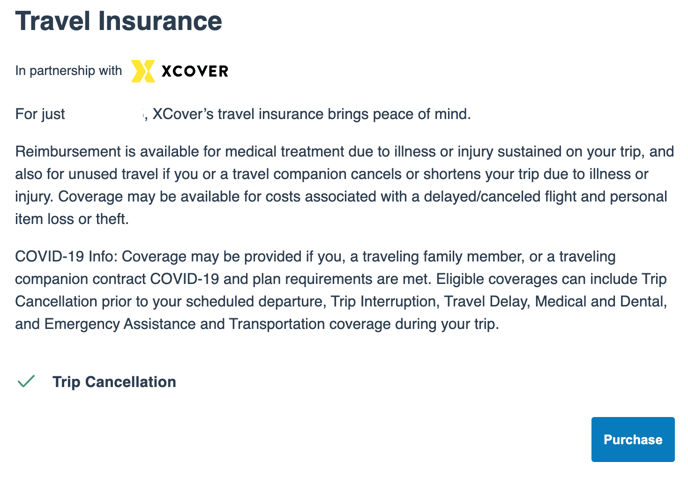 Note that any insurance policies must be paid for upfront and in full at the time of confirmation.
If you're from a region not yet covered by Cover Genius, we cannot add insurance to your booking. We recommend World Nomads as one of the many travel insurance companies you can use! Please see https://www.tourradar.com/travel-insurance to obtain a quote with World Nomads. You're also welcome to book your own insurance with your preferred provider.