Travel Insurance is not included in the adventure cost.
Some operators do offer insurance as an add-on to your adventure! Simply send a message from your Booking Conversation Page once you've booked your adventure or use the 'Ask a Question' button if you've found an adventure that interests you, and we'll let you know how much it will be to add travel insurance to your booking.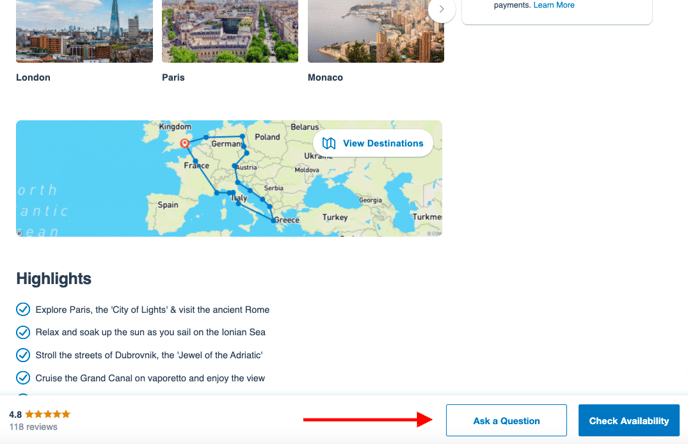 If you're interested in a quote for travel insurance, and if you're located in a region that can be insured by our insurance partner Cover Genius, you'll be able to obtain a quote for insurance from the Book Now page by clicking into the date you're looking to travel.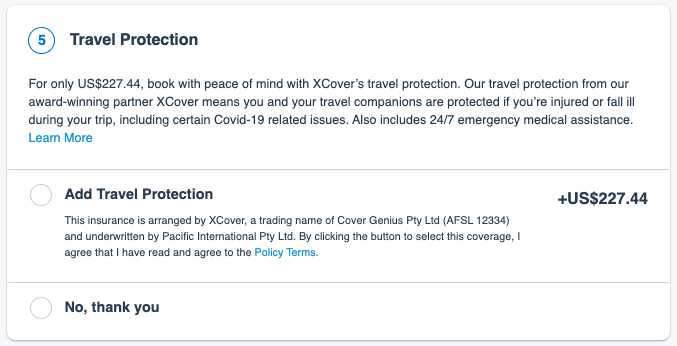 If you already have a booking, you can purchase travel insurance from your Booking Conversation Page up to 1-day before your tour departs!
If you're from a region not covered by Cover Genius, we recommend World Nomads as one of the many travel insurance companies you can use! Please see https://www.tourradar.com/travel-insurance for more details of what's available in your region and how to purchase insurance.
As well, your credit card company and/or employment insurance policy may already include travel insurance, so definitely check with them, as you may already be covered!