Travel Advisors that have already signed up and created an account can log in HERE. Or else there are ONLY two places you can log in to your account as a travel advisor:

1. The link to the Partner Portal can be found in the footer of the TourRadar website under
'Travel Advisors' > 'Advisor Log In'.

2. Directly on the book now page: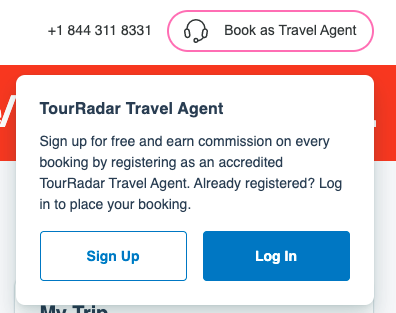 If you're having issues logging in to your account, please use the "Forgot your password?" option before contacting TourRadar for assistance.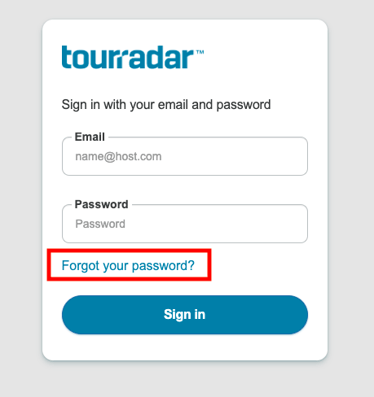 The two above listed ways of logging in to the Partner Portal are the ONLY two ways to log in via TourRadar. Please follow the above instructions in order to log in.