Should you require to revise your credit/debit card information, kindly follow these steps:
Log into your TourRadar account

, and locate your Booking.

Navigate to the left side of the page and choose the 'Make a Payment

' option.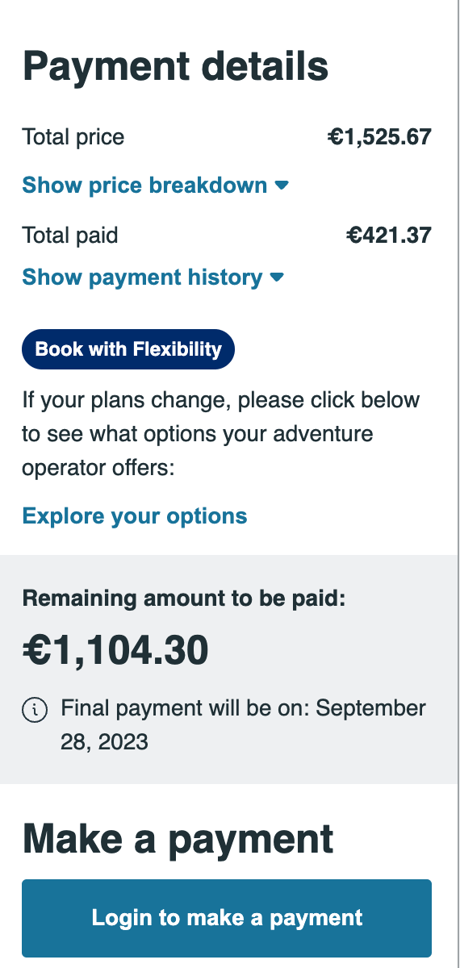 3. Within this section, you will be presented with various payment amounts to select from. Simultaneously, you'll have the opportunity to input new card details.
4. Enter the pertinent details of the new card and click 'Save'.
5. Subsequently, if desired, you can proceed to make a payment using the updated card details.
If you have upcoming payments and wish to have them charged to your new card, please ensure that you send a message through your Booking Conversation Page or contact our Customer Support Team.

We can set your new card as the primary payment method, ensuring that future payments for your booking will be automatically deducted from it.