When you click to confirm your adventure dates, the Book Now Page will let you know if full payment is required at the time of booking or if you only need a deposit to secure your space.
Deposits are commonly required outside of about 65 days to departure but this varies depending on the adventure operator, travel style, and any other factors set by the operator.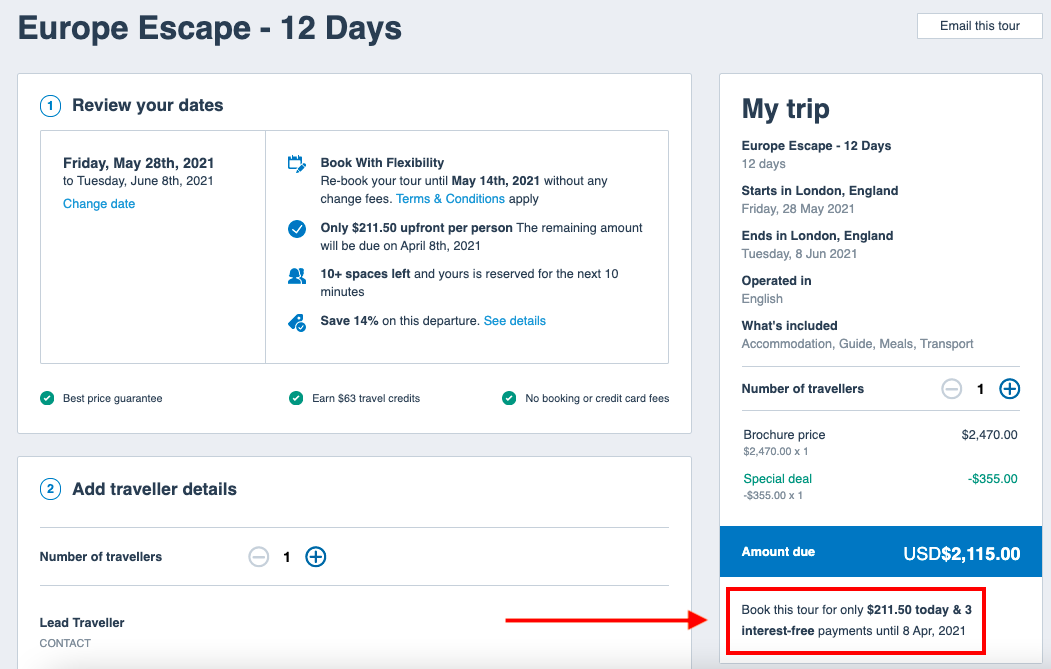 If your adventure only requires a deposit at the time of booking, you'll have access to more payment options, including paying in interest-free installments and splitting payments between your travel companions!