Upon clicking to confirm your adventure dates, the Booking Page will promptly clarify whether full payment is required at the time of booking or if a deposit suffices to secure your reservation.
Example: Full Payment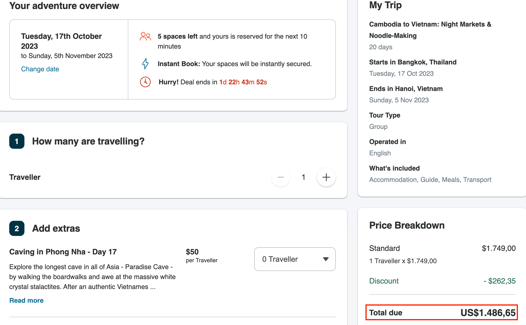 Example: Deposit Only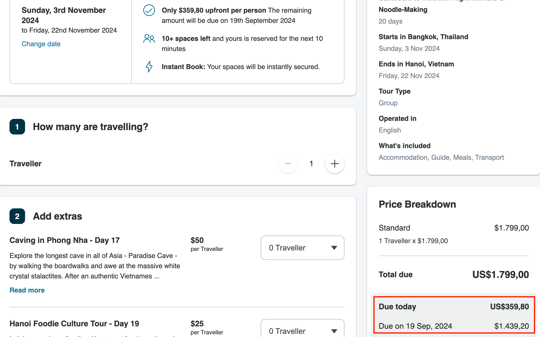 Typically, deposits are stipulated for bookings made beyond approximately 65 days prior to the departure date. However, this timeframe is subject to variation contingent upon the discretion of the adventure operator, the travel style, and other relevant factors as prescribed by the operator.
In cases where a deposit adequately secures your adventure, you'll gain access to a wider array of payment alternatives.
At the time of booking, you have the option to make interest-free installments.

Once you complete the booking, you can distribute payments among your fellow travel companions via your Booking Conversation Page. This flexibility accommodates your preferences and ensures a seamless payment process.