Once your adventure has been booked, as long as you didn't pay in full at the time of booking, you can send your travel companions a secure payment link from your booking conversation page for each person to pay their own portion of the adventure!
Simply head to the 'Travellers' section of your booking conversation page and open up each traveller's tab. You'll see a 'Payment' box there where you can enter the amount to be paid by this traveller and then email them a secure link to make their own payment.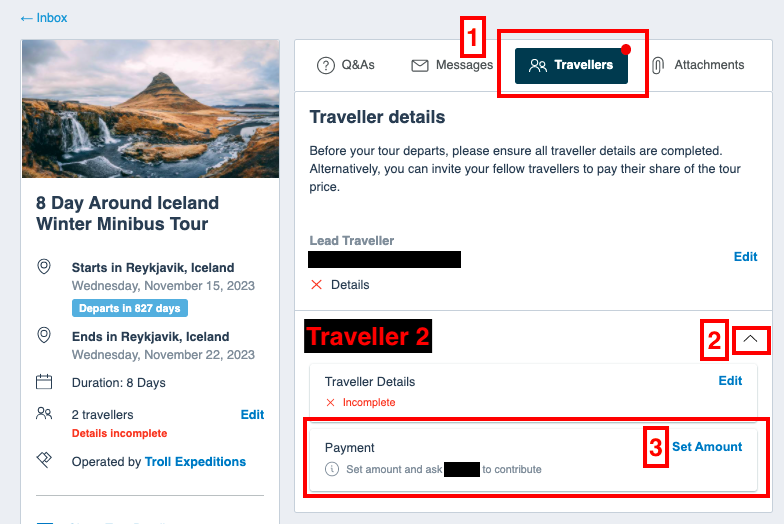 Your travel partner(s) will then receive an email with a secure payment link to follow. They simply need to click on this link and follow the instructions to enter their card details and make their payment. They'll be able to download their own invoice straight away.
Note that bookings cannot be initially placed using more than one card so the deposit will still need to be paid by one traveller. Payments can then be split post-booking to pay off the remaining balance.