Absolutely, as long as you're placing your booking outside of the final payment period (usually approximately 65 days before departure depending on the operator and travel style). Simply select to pay in instalments when placing your booking and these smaller payments will be automatically deducted every 2 weeks on the set dates as outlined on the Book Now Page.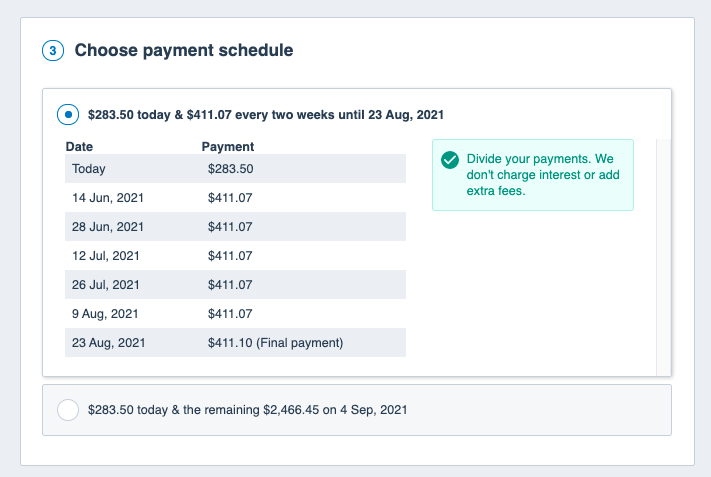 If you don't choose to pay in instalments when you place your booking, you can manually make payments towards your adventure whenever it suits you from your Booking Conversation Page, including requesting payments from your fellow travel companions. You can make payments manually anytime after you've made your initial payment and before your final payment due date.

If you didn't select to pay by instalments at the time of placing your booking but would like to take advantage of automated instalment payments, simply send a message from your Booking Conversation Page and we can change your payment plan over for you.