Once you've booked your adventure and are ready to add your insurance information to your booking details, simply log onto TourRadar and open up your Booking Conversation Page.
Click to edit your traveller details, and you should be able to see a section for Insurance Details.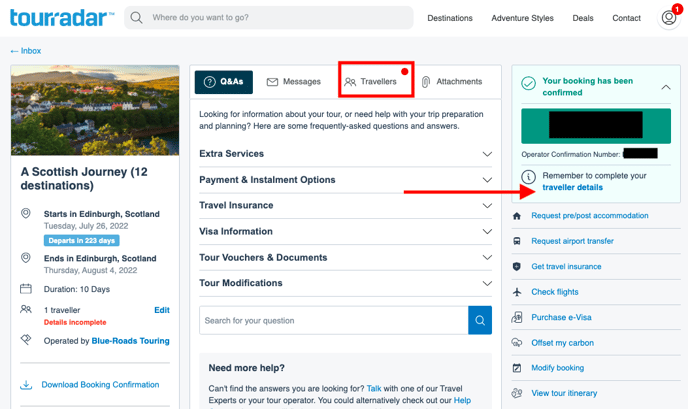 If there isn't a place to put these details, this either means the operator doesn't require insurance, trusts you to purchase insurance if it is required, or that the operator has their own traveller portal for you to go into, and input your insurance details.
If the operator does have a traveller portal, you should already have the link for the portal to click into and update your details as required there. You should be able to find the link in your confirmation message on your Booking Conversation Page.
You can also add your traveller details from our TourRadar app!