If you would like to add insurance coverage when making a booking, you can obtain a quote by selecting your desired dates and clicking on the "Confirm dates" button. This action will redirect you to the booking page, where you can review the policy wording. If you are satisfied with the terms and coverage, you can proceed to add the insurance during the booking process.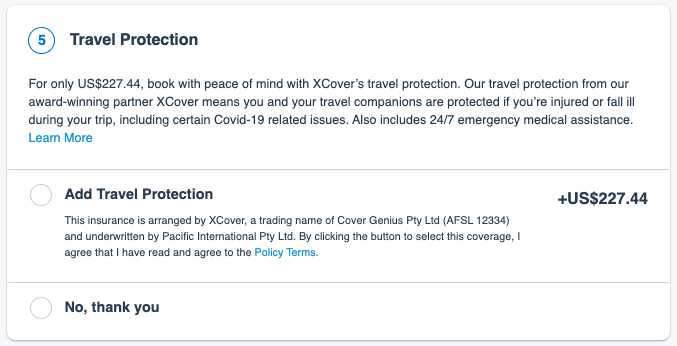 We strongly emphasize the importance for you to carefully read the policy wording provided by XCover. It is essential to thoroughly understand the coverage and terms offered by the insurance provider to ensure clarity and make informed decisions regarding your travel protection.
Note that any insurance policies must be paid for in full at the time of booking.

While we work with customers globally here at TourRadar, there may be instances where XCover is not available in your specific region. If you find yourself in such a situation, we encourage you to conduct your own research and explore alternative insurance options that best suit your needs.

If you want to know whether XCover offers travel insurance in your region, please read here: How do I know if I am eligible for travel insurance offered by XCover?