XCover can be contacted through email and online communication channels. If you do not have an insurance policy booked with XCover yet, you can send them an inquiry through their contact form available at XCover. Simply fill out the form and submit it, and an XCover agent will respond to your query.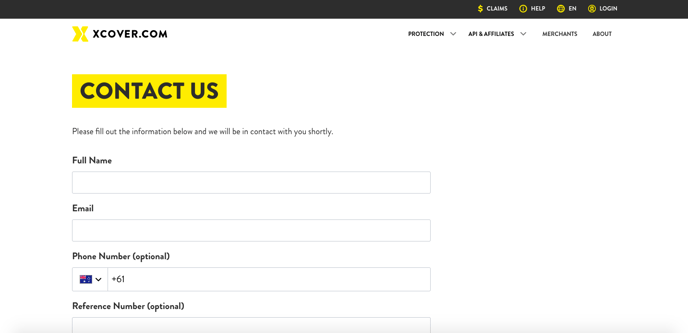 Please note that TourRadar cannot assist with any questions regarding claims and specifics of the policy as XCover is the insurance expert and TourRadar is the organized adventure platform. For any questions or concerns regarding these topics, it is necessary to contact XCover directly.

If you already have an active policy with XCover, you can access your XCover Account by activating it.

Once you have activated your XCover Account, you can manage your policy, make claims, make changes, and view your policy wording. If further assistance is required, you can utilize the "Contact Us" option available within your XCover Account for direct support.

If you want to know how to access your XCover account, please read: How do I activate my Xcover account?