Travelers must be aware of visa requirements when entering a foreign country.
While some nations offer on-arrival Tourist Visas, others demand prior application. Incorrect visa documentation can result in entry denial and potential cancellation fees for your tour unless your insurance covers such issues.
Make sure you check your local embassy's website for precise visa requirements.
For existing bookings, use the 'Purchase e-Visa' option on your Booking Conversation Page.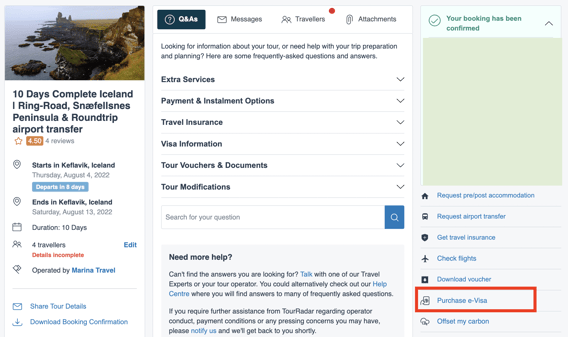 If you haven't booked an adventure yet, you can verify visa needs through our partner, Sherpa, to check if you require a visa. Sherpa may be able to offer you support and assistance along the visa process, as well as lodge your application on your behalf, depending on the country you'll be visiting.
Don't forget to check your trip notes for any details you might require for your visa application, such as entry and exit ports.