The pricing of a tour or river cruise itinerary can exhibit variability across different departure dates.
This dynamic nature is attributed to factors such as:
The required services for group itineraries.
Demand during peak travel periods.
Availability constraints.
Relevant promotional offers.
Consequently, there exists no fixed pricing standard for this form of travel experience.
The main price you see on the adventure overview and each tour page is the 'FROM' price, indicating the cost for the most affordable departure date.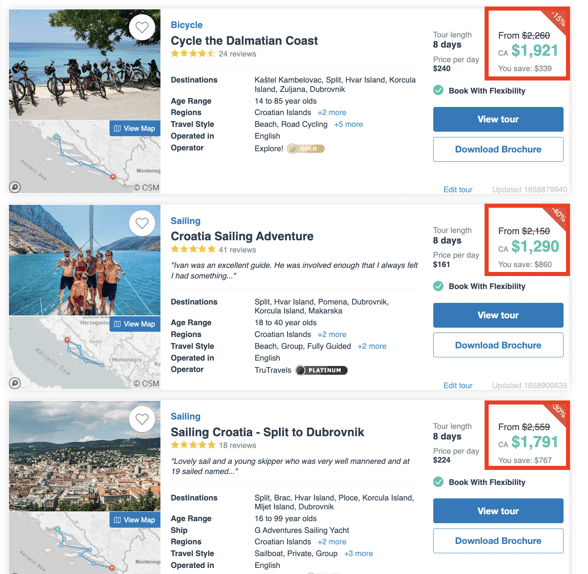 It is important to emphasize that pricing can differ for each departure date due to variations arising from seasonal factors, availability, promotional incentives, and more. To ascertain the precise cost for your intended departure date, it is advisable to access the tour details page and utilize the 'Check Availability' feature, which reveals the specific price associated with each date: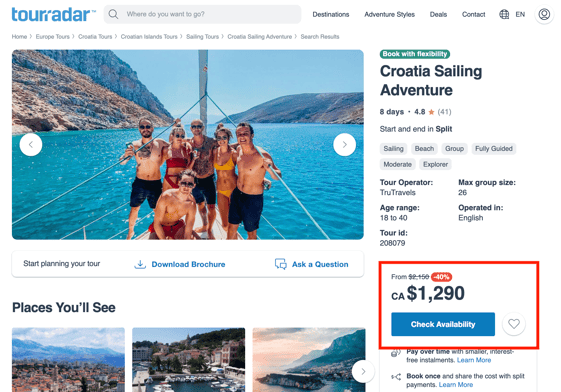 Pricing typically assumes dual occupancy in a room (either two individuals booking together or a solo traveler opting to share accommodations with another solo traveler of the same gender). However, exceptions do exist.
Therefore, it is recommended to access the specific date of interest to determine the applicable room type, availability of room sharing, and, if unavailable, the associated single supplement cost.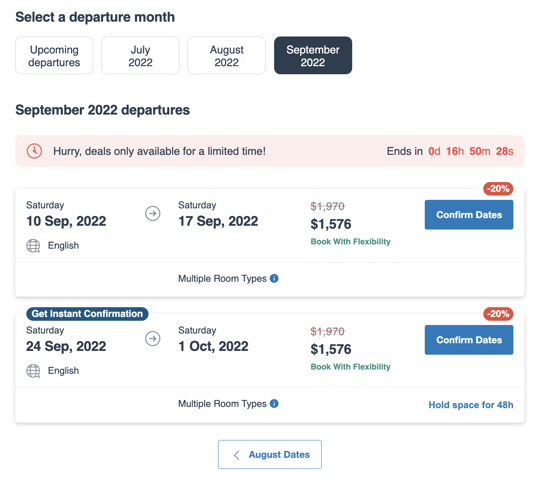 The Booking page additionally presents various adventure add-ons that can be purchased, encompassing optional excursions and upgrades. Their corresponding prices facilitate the acquisition of a comprehensive quote.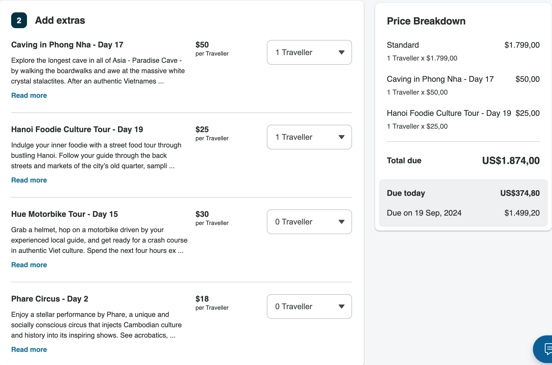 Please be mindful that pricing is subject to potential modifications until the adventure is definitively confirmed by the operator.