Self-guided tours offer a distinctive approach that diverges from the traditional concept of guided tours. These experiences grant you the freedom to explore without being tied to a group or a constant guide presence. This structure empowers you with unparalleled flexibility throughout your journey.
These adventure types cater particularly well to those who:
Seek a balance between leisure time and curated activities.
Are comfortable with less constant guidance.
Appreciate the self-reliant exploration of various locations.
It's important to note that due to the self-sufficient nature of these tours, the option of sharing accommodations with a fellow traveler is unavailable. Instead, for solo travelers, a single supplement is applied to cover the cost.
To identify whether an adventure follows the self-guided format, you can refer to the labels associated with each tour. These labels can be found beneath the tour title and information about the start and end cities. If the label "Self-Guided" is present, this signifies that the adventure follows the format described above.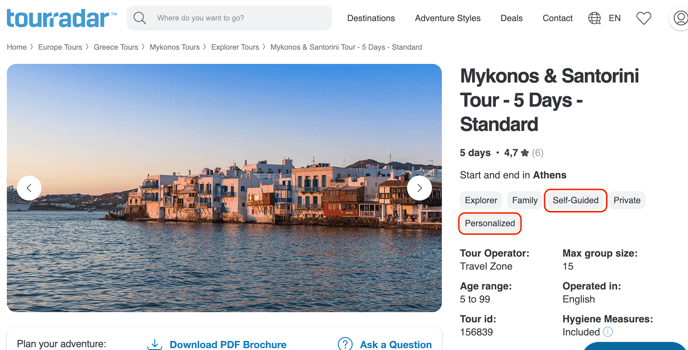 For further clarity and specifics, don't hesitate to utilize the "Ask A Question" button on the adventure page to inquire directly with the adventure operator.