How to manage my bookings?
1. Log in to the Partner Portal here.

2. Select the "Bookings" option on the left-hand side of the portal: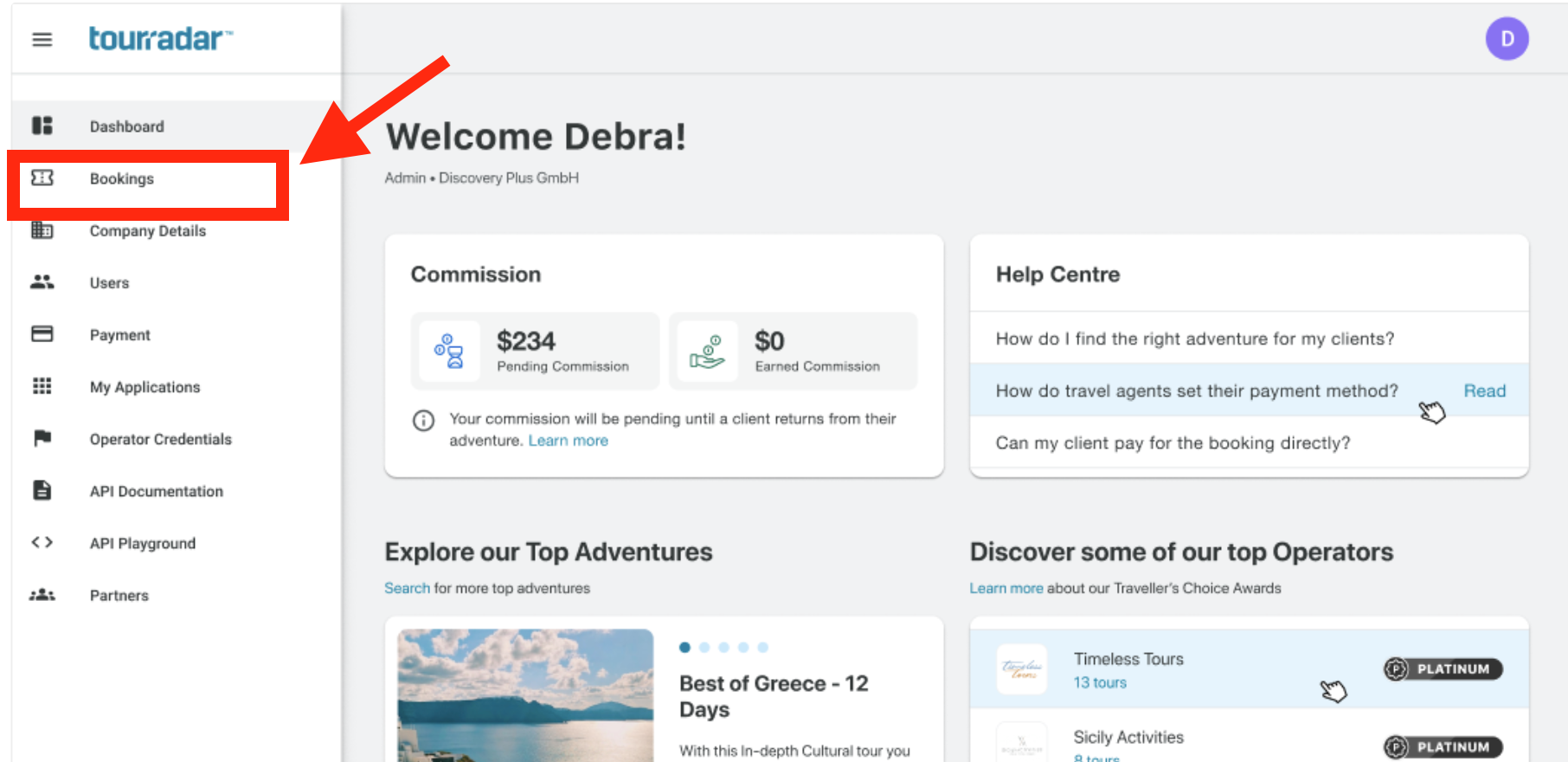 3. Select a booking to view its Booking Conversation Page in order to manage that booking.
The "status" column provides insight into the most recent activity of your enquiry and where action is possibly required. This column also indicates whether an enquiry is a confirmed booking, a 48h hold, or even cancelled.