Generally, deposits are non-refundable.
The specific cancellation policies for each operator are explicitly presented within the terms and conditions, which require your acknowledgment at the time of booking.
By clicking on these terms and conditions, you can access comprehensive information pertaining to deposit refunds. However, it's important to note that deposits are typically non-refundable in the majority of cases.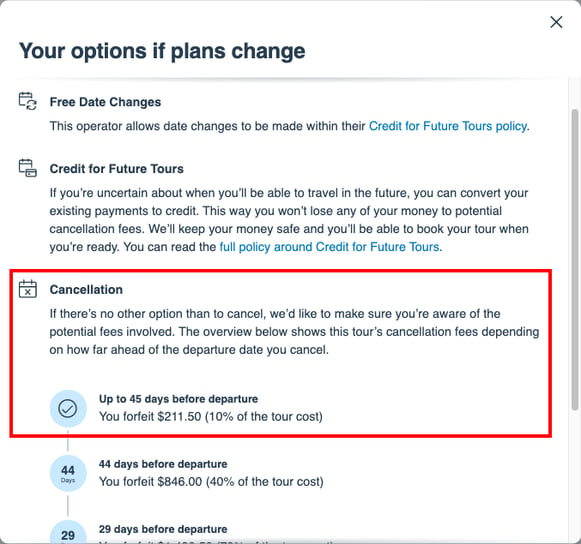 Certain operators provide the option of converting your deposit payment into credit if the cancellation is made prior to the final payment date. This credit can subsequently be utilized to book another adventure. Nonetheless, it's imperative to understand that even under this scenario, the deposit itself remains non-refundable.
If you already have a booking, you can review the Terms & Conditions from your Booking Conversation Page. These can be accessed on the right-hand side at the bottom of the page by selecting the operator's specific Terms & Conditions.



It's important to note that TourRadar consistently adheres to the Terms and conditions set forth by the operator.