To apply a promo code to your booking, kindly proceed to the 'Redeem Promo Code' option within the 'TourRadar Savings' segment located on the Booking page.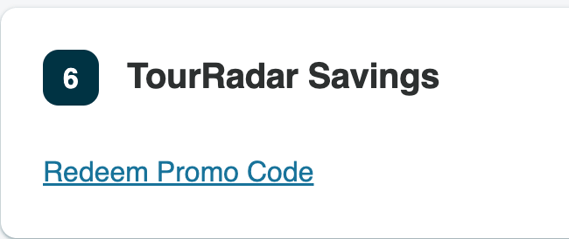 Following this, you can input the promo code and select 'Apply'. Please be aware that promotional codes cannot be combined with travel credits.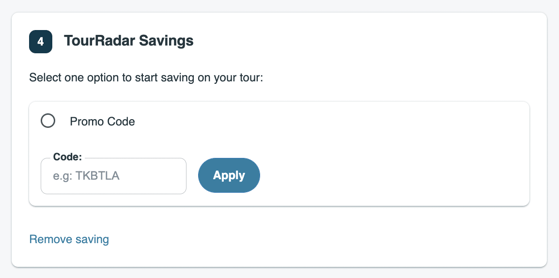 It's important to note that adding promo codes or travel credits after booking is not possible.
There are exclusively two scenarios in which an exception applies:
Within the initial hour subsequent to making your booking, specifically if solely the initial payment or deposit has been processed. (Not valid for last-minute bookings where the total payment has been processed, rendering the discount inapplicable).

In the event of technical difficulties hindering the successful application of the promo code, our support is accessible around the clock. Should such issues arise, please don't hesitate to contact TourRadar for prompt resolution.