At TourRadar, we understand the importance of having comprehensive tour information to make confident booking decisions. We strive to provide you with a wealth of details on each tour page. Here are some helpful tips and tricks to access all the information you need:
Download the Brochure: From any tour details page, you can easily download the brochure. The brochure contains a comprehensive overview of the adventure, including the itinerary, inclusions, and more.


Expand Itinerary and What's Included Sections: On the tour details page, look for the "Expand All" option in the Itinerary and What's Included sections. Clicking this option will open up each section, allowing you to read more detailed information about each day of travel and the inclusions provided.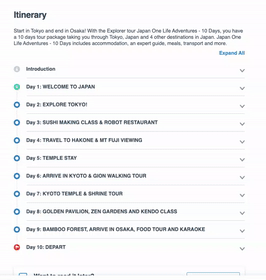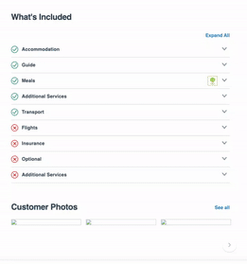 3. Check FAQ and Good To Know Sections: Scroll past the dates of availability to find the FAQ and Good To Know sections. The FAQ section addresses common questions specific to the adventure, while the Good To Know section covers essential country information, cancellation policies, and payment details.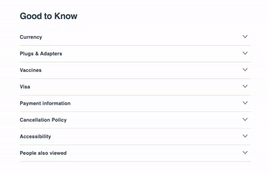 4. Review Messages and Trip Notes: If you've already made an inquiry about your tour, take a look at any messages, documents, and trip notes sent to you. Trip notes are filled with extremely detailed information, which can be helpful in answering your questions.
5. Use the Ask A Question Button: If you still haven't found the answers you're looking for, don't hesitate to use the Ask A Question button on any tour details page. This feature enables you to send your question directly to the adventure operator. You will receive an email response, ensuring that all your queries are addressed promptly. If you need to ask additional questions, you can do so conveniently from your inquiry page.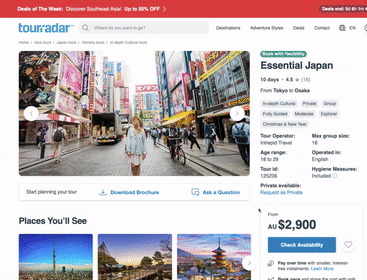 By following these tips and utilizing the extensive information available on each tour page, we aim to empower you with the knowledge needed to confidently book your desired adventure on TourRadar. Should you require any further assistance, our dedicated team is always ready to support you throughout the booking process.