Can Solo Travellers Book on TourRadar?
Certainly, solo travelers are warmly accommodated.
However, it's important to note that certain adventures may entail a single supplement, contingent upon the policies of the tour operator and the specific adventure style. To ascertain the applicable rooming options, kindly refer to the Booking page of your chosen adventure. This will allow you to determine whether a single supplement is mandatory or not.
In the event that you encounter limitations in selecting a twin-share or double-room option as a solo traveler, it becomes necessary to opt for the single supplement.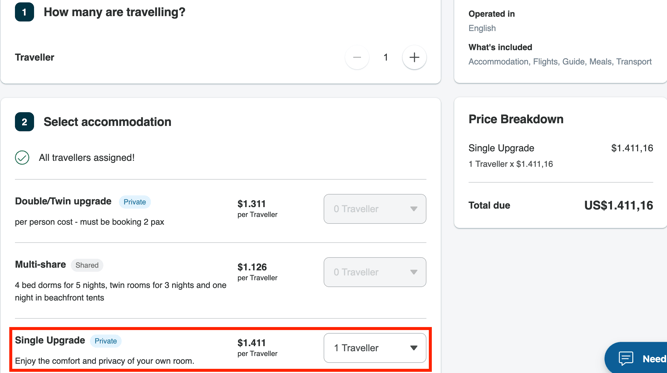 For this tour, you have the option to choose between multi-share accommodations or a private room for privacy.