Do I require a Visa for my Tour, and can TourRadar Provide Assistance with the Visa Application Process?
As an organized adventure platform, TourRadar is unable to provide specific visa advice due to ever-changing requirements that differ based on nationality.
To get the latest information, we recommend checking your local embassy or consulate website for each destination on your tour.
While each tour details page features a general Visa section under the 'Good to Know' tab, this info isn't exhaustive.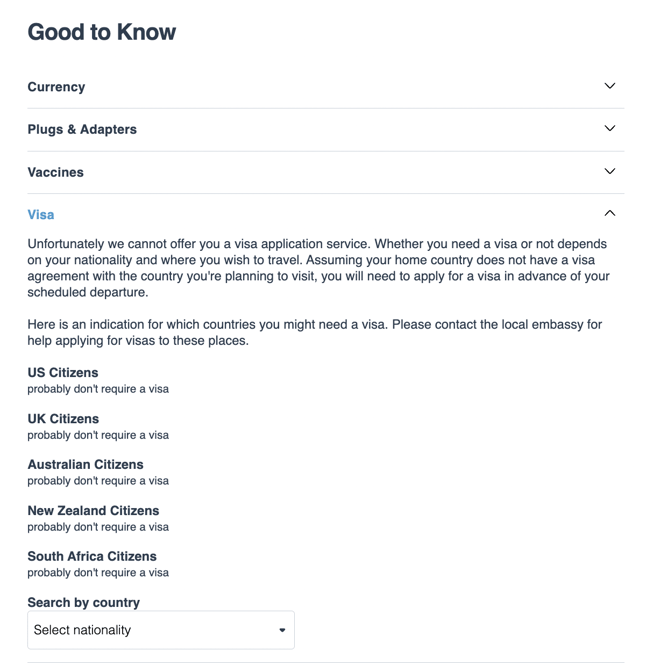 Always cross-reference with your embassy for accuracy.
For visa inquiries, our partner Sherpa offers support and application services.
Check your visa needs through the provided link. Sherpa may be able to offer you support and assistance along the visa process, as well as lodge your application on your behalf, depending on the country you'll be visiting.