Yes, your final payment will be automatically charged to your credit card or PayPal account on the due date listed on your Booking Conversation Page in the 'Payment Details' section. You can also find this information on the invoice that was sent to you when your booking was confirmed.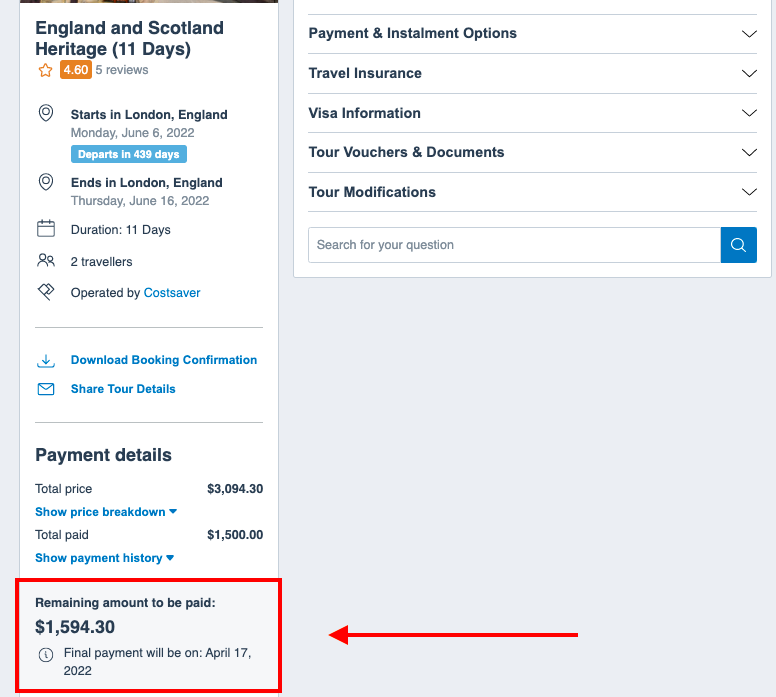 You'll always be sent an email reminder about 2 weeks prior to the final payment due date to ensure your finances are in order.

You may also choose to make payments before the final payment is due from the Payment Details section of your Booking Conversation Page even if you haven't selected to pay by installments. You can make these payments anytime after you've made your initial payment and before your final payment due date. If you'd like to make a payment of a different amount than those available on your Booking Conversation Page, simply give us a call and one of our Customer Service Travel Experts will be able to assist you.