Our standard cancellation policy is in our Terms & Conditions, however all adventures on TourRadar are run by an adventure operator - the company running the adventure. Each adventure operator has their own cancellation policy outside of TourRadar and TourRadar simply follows the operator's cancellation terms.
In response to COVID-19, many operators are currently changing their standard policies to be more flexible, enabling you to keep the money you paid so far and convert this to credit. You can use your credit for future tours to book a different departure date or change your destination, as long as the new adventure is still with the same operator.
To see your operator's terms and conditions, including cancellation policies, you can view the terms and conditions from your Booking Conversation Page on the right-hand side under 'Terms and Conditions' if you've already booked your adventure.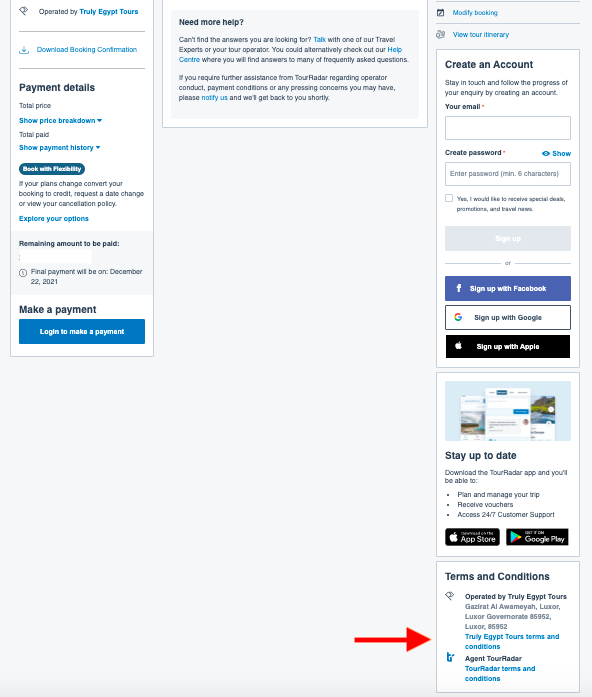 If you haven't booked your adventure yet, the adventure operator terms and conditions are available to view on the adventure details page by clicking the 'Explore your Options' button under the 'Your Peace of Mind' section.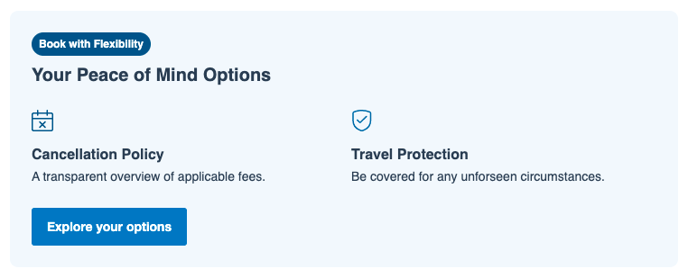 You can also view these by clicking the 'Confirm Dates' button to take you to the Book Now page where you can view the terms and conditions at the bottom of the page: