If you have an upcoming adventure you booked on TourRadar that may be affected by COVID-19, what you need to know regarding potential cancellations can be found at payments and cancellation policies.

If your adventure has been cancelled or suspended, either your adventure operator or one of our Customer Service Travel Experts will be in touch to go over your options with you.
You can also send a message from your booking conversation page to check any upcoming details with your adventure operator if you haven't had an update yet and aren't sure of the status of your adventure.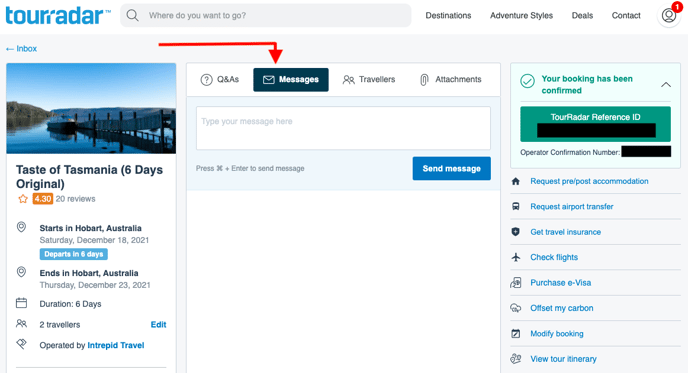 If you're planning to book an adventure and want to ensure that you're protected in the event of a cancellation due to COVID-19, click here to learn more about the flexible booking policies being offered by many operators.